CL900 Pipe Leak Detector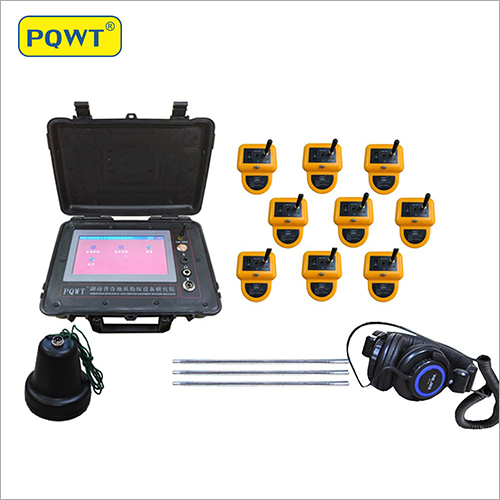 CL900 Pipe Leak Detector
Product Description
PQWT-CL900 pressure pipeline leakage automatic analyzer is a fully automated leak detector, which is independently developed by our institute. It is especially suitable for pipeline leak detection in large industrial parks. It overcomes the single leak detector is easy to exist due to the pipeline of liquid, gas flow rate pressure changes caused by the miscarriage of justice problems., and arranges multiple wireless leak detection probes in pipelines through wireless connection mode. Recording the data at the same time, By comparing and analyzing the recording data of each probe to determine the location of the leak.
Features :

1. Nine wireless sensors can also find leaking point in the unknown pipeline
2. Nine wireless sensors apply for large areas to find leaks
3. High sensitivity and precise location of leaks
4 . Automatically determine the leakage point, suitable for all kinds of pipeline materials and the ground
5 Super anti-jamming filter environmental noise, identify the leaking noise
6. Free service from the professional technical guidance 24hours online
7. Apply to property management company, water supply company, heating companies, fire company pipes leak detection.
8. Two years warranty.
Technical Specifications :

| | |
| --- | --- |
| Model | PQWT-CL900 |
| Depth | 8 Meters |
| Frequency Channel | 28 center frequency analysis |
| Amplifier Gain | 100-level Gain adjustment, 100-level volume adjustment, and 8-level signal multiple adjustment |
| Operation Mode | Spectrum Analysis ; Filtering Analysis ; Automatic Analysis |
| LCD | 7-inch HD touch screen |
| Stand-by Time | 8-10 hours |
| Power Supply | 7.4V 5000mAh Rechargeable lithium battery |
Trade Information
stock Per Month

By DHL/ UPS within 3-7 Days